Booking.com - Budva in the top 10 destinations for summer 2023
Budva in the top ten world destinations for this year
Budva is ranked in the top ten destinations, according to a Booking.com article.

"Budva may be a small Montenegrin city on the coast of the Adriatic Sea, but with a perfect view and beautiful sandy beaches, which offers the opportunity to relax during the day and enjoy an eclectic nightlife", writes Booking.com in the Travel Predictions 2023 article.


Here is what competition Budva is in according to Boking.com
Top Trending Destinations for 2023
To help travelers discover the ultimate destinations to have on their radar in 2023, Booking.com has delved into global booking trends to share these top trending destinations for travelers to explore.
São Paulo, Brazil
450km west of Rio de Janeiro is the fabulous city of São Paulo, which is home to some of the tallest skyscrapers in the country. It's also filled with culture and is home to the São Paulo Museum of Art, the Museum of Ipiranga, the Football Museum and the Museum of the Portuguese Language.
Of course, there are plenty of beach hotels in São Paulo for those looking to soak up the sun in between soaking up the culture.
Budva, Montenegro
Budva may be a small Montenegrin town on the Adriatic coast, but with picture-perfect views and beautiful sandy beaches, it offers a chance to relax by day and enjoy the eclectic party scene by night.
Pondicherry, India
Located on India's southeastern coast, Pondicherry is a wonderful, laid-back town with a rich French history. With plenty of culture and opportunities to relax, there's lots to see and do for adventurous tourists.
Pondicherry has a wide range of independent stores for the quarter (25%) of travelers who want to incorporate local accessories into their style.
Querétaro, Mexico
Located in central Mexico, Querétaro may not have any beaches but it makes up for it with a variety of ecosystems, including rainforests, mountains and deserts. There are plenty of tours on offer around the city to keep you busy for days.
Bolzano, Italy
At the foot of the Italian Alps and just 85km from the Austrian border, Bolzano is an Italian medieval city that offers skiing, history and buzzing nightlife. Home to the Museum of Archaeology and mountainside Roncolo Castle, you won't run out of things to see and do in this diverse and lively city.
For the third (33%) of travelers who will be traveling with friends in 2023, Bolzano has plenty to keep you entertained both day and night.
Kota Kinabalu, Malaysia
Located on the northwestern coast of the island of Borneo, Kota Kinabalu, often referred to locally as KK, offers miles of exploration. From Kinabalu National Park to Mount Kinabalu, travelers can take walking tours to see orangutans in the wild.
For those less adventurous days, there are plenty of white sandy beaches offering views across the South China Sea. Kota Kinabalu is perfect for the 21% of travelers who said they want to spend their 2023 vacation relaxing on a beach.
Kalabaka, Greece
Nestled at the feet of rocky mountains, Kalabaka is a Greek destination steeped in religious history and culture. The monasteries of Saint Barbara Roussanou and Meteora are sights that have to be seen to be believed, built in the 11th century at the peak of towering rock formations.
There are also plenty of museums to visit to feed inquisitive minds, including the Natural History Museum, the Geological Formation Museum and the Hellenic Culture Museum.
Santa Fe, United States
From skiing during the winter months to exploring some of the 1.6 million acres that make up the Santa Fe National Forest in spring and summer, there's so much to experience in Santa Fe, New Mexico.
Renowned as an art city, there's also a variety of galleries and museums to visit, from textiles and folk art at the Museum of International Folk Art to the inspiring work by Georgia O'Keeffe at the Georgia O'Keeffe Museum.
Olomouc, Czech Republic
Many travelers head to the Czech Republic for exhilarating nightlife in cities such as Prague. However, 235 miles away, the city of Olomouc is packed with incredible architecture and quaint streets lined with restaurants and cafes. There's also history and culture to experience, including the Museum of Modern Art and the 12th-century St. Wenceslas Cathedral.
Hobart, Australia
Hobart is a town in southern Tasmania on the banks of the River Derwent. To the west is Mount Wellington, a 4,170-foot mountain that provides jaw-dropping views across Wellington Park and the surrounding areas.
The town also has a lively nightlife, with a selection of bars, clubs and restaurants, making Hobart the perfect location for the 72% of travelers open to nightlife-centric vacations.
Sources: RTV Budva/ Booking.com
Cover Photo: Google Maps
Budva is known for its beautiful beaches, clear sea, and good nightlife, but what is certainly less known, but no less important, are its hidden treasures, which tourists find more and more often.  Church of St. Sava in ĐenašiThe Church of St.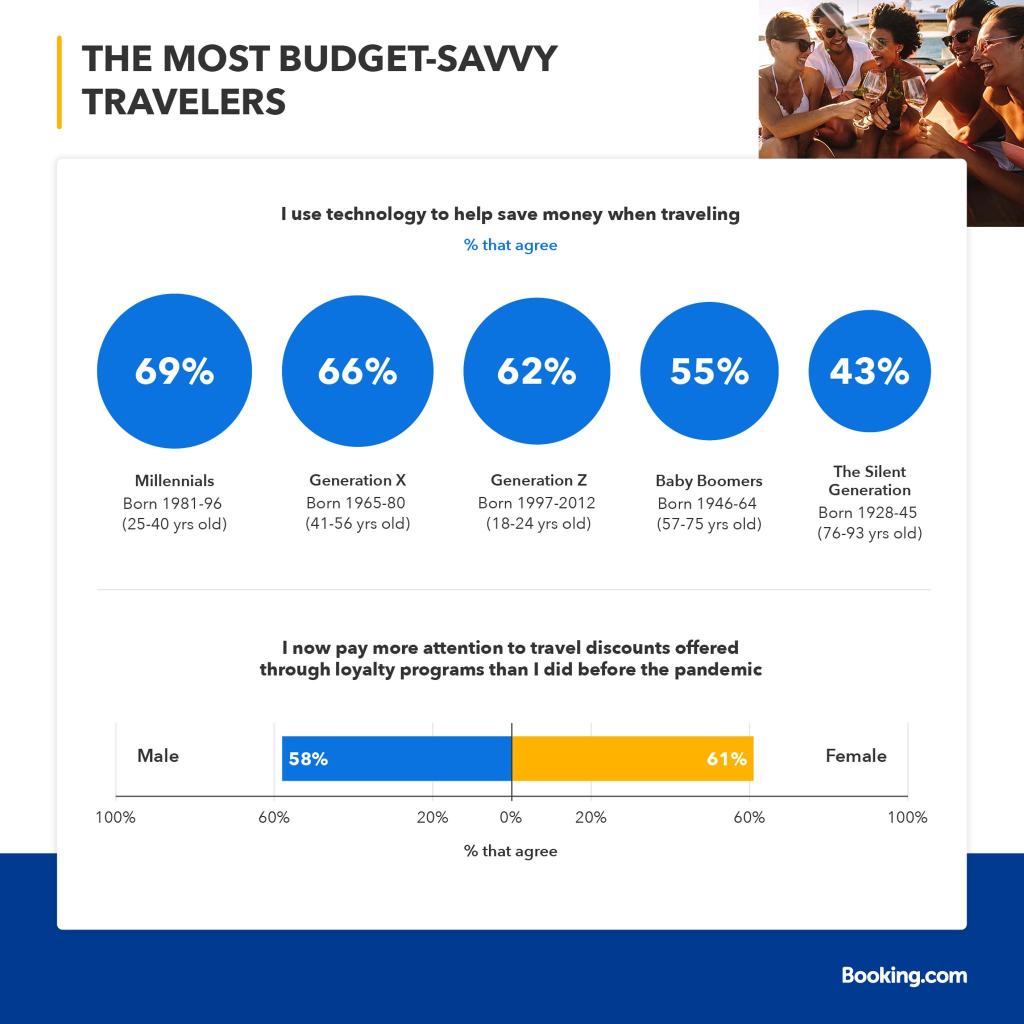 Discover the next trending destinations and our predictions for global travel in 2023.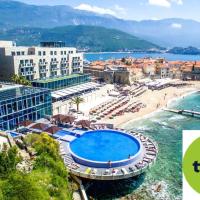 Great savings on hotels in Budva, Montenegro online. Good availability and great rates. Read hotel reviews and choose the best hotel deal for your stay.
The island of Gospa od Škrjela (Our Lady of the Rocks) near Perast in Boka Kotorska was included in the list of the 25 most beautiful places in Europe, as chosen by the influential magazine Travel & Leisure.The popular destination in Montenegro t
In the summer, with the arrival of the season, numerous new flight announcements appear. Most often, that period is from May to October, Montenegro airports have published a preliminary list of flights for the summer of 2023 From March 26, the
About me: I'm the Luda from Adventures with Luda When I was a little kid, I would always get in trouble with my parents. It happened so often that they used the phrase приключения на жопу, which is a nice way of saying adventures that will kick yo
Stay Informed
When you subscribe to the blog, we will send you an e-mail when there are new updates on the site so you wouldn't miss them.
Comments
No comments made yet. Be the first to submit a comment