World famous DJ Fedde le Grand about concerts and impressions from his vacation in Montenegro
The Montenegrin audience is completely special, said Dutch house DJ and producer Fedde Le Grand and stated that, when he performs in Montenegro, he has the feeling that he is performing for family and friends.

In Montenegro, as Le Grand said for the MINA agency, there is something that makes him feel like he is at home.

"People are open, very friendly, enthusiastic. I've always felt like I could be from here," said Le Grand.

He assessed that the way he performs plays a role in this.

"When I perform in Montenegro, I always have the feeling that I am doing it for family and friends. I think that's why, without exception, I've always had a great time here," said Le Grand.


Le Grand, who is staying in Portonovi on vacation, said that this destination is really special.
"In fact, shortly before the pandemic started, we came here for the first time and were amazed. We had one week without business commitments, so it was really great. Sofia then asked if we could go back," said Le Grand.

He stated that he and his fiancee Sofia DeVito have been more or less everywhere in the world, but that this place is unique for several reasons. "Even, as far as I've noticed, it's always sunny here, even though I haven't seen rain. For us, this is the best place to rest," said Le Grand.

As he said, the old town of Kotor also brings back memories of Montenegro. "I liked it, because it is part of history and I have always been interested in history in general. From the first year, when I performed here, we clicked", stated Le Grand.

DeVito, who is here for the second time, says that she has visited numerous destinations with Fedde, but unfortunately, they often don't get to get to know the city.

"But then, in 2019, when we came here, we had days to enjoy. Even then I said how incredible this place is. I really wanted to go back. And here we are," stated DeVito.


She said that her memory of Montenegro remained the architecture, but also the topographical specificity of the cities that are on the sea and in the hills. "There is also a small church on the island that we saw. I don't remember the exact name, but I remember that she was beautiful and had a beautiful story," said DeVito
Gospa od Škrpjela was the first choice for the successful DJ who surprised his now fiancee here. A DJ who has been successfully performing at Top Hill for 12 years visited the newly opened Portonovi in 2019, and it was the Boka ride, which was a surprise gift from Portonov and Top Hill for him and his girlfriend at the time, that was the "culprit" for discovering the islands that are this time, the visitors recorded some of the most beautiful moments together.


Commenting on Le Grand's performance in Top Hill in 2019, Sofia said that it was an incredible experience. "It's incredible to see people who love him and the music. Being part of the audience is also an incredible experience".
Source: Share Montenegro
There is a saying I always use about the cities I visit, If I said that I love every city I visit, I would be doing an injustice to the cities that I really feel at home. Budva is one of these cities. Budva is a small city in Montenegro, a small c
The Tara Canyon, 80 km long, is one of the deepest canyons in the world (1,300 m), right after Colorado, and is the deepest canyon in Europe. Steep, narrow, with sharp edges hundreds of meters deep, the canyon is rich in caves of various sizes and ap
Budva is known for its beautiful beaches, clear sea, and good nightlife, but what is certainly less known, but no less important, are its hidden treasures, which tourists find more and more often.  Church of St. Sava in ĐenašiThe Church of St.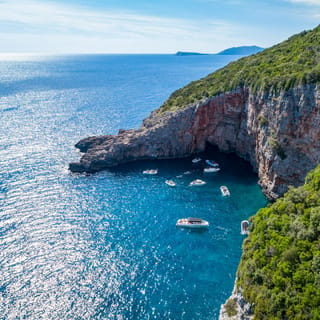 Enter some description here...
Stay Informed
When you subscribe to the blog, we will send you an e-mail when there are new updates on the site so you wouldn't miss them.
Comments
No comments made yet. Be the first to submit a comment